The Marriage Group Welcomes Claudio Mora to its Team

Read Time:
4
minutes
Psalm 32:8 "I will instruct you and show you the way you should walk, give you counsel with my eye upon you."
There has never been a doubt in my mind that God has been guiding my steps throughout my life. His presence has been so clear and at the same time so amazing that I can only give thanks for all the wonderful things that have happened to me.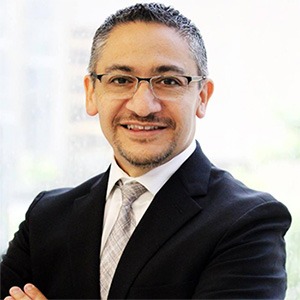 I was the Director of Family Life in the Diocese of Dallas for seven years, a ministry that I loved and enjoyed in the same way that you love and enjoy your ministry. Today, my life is taking a different direction, and again I'm convinced that the Lord is guiding me and directing all my steps.
The Marriage Group Welcomes Claudio Mora to its Team
I have accepted a position as a Director of Catholic Programs at The Marriage Group, a ministry and a company that is not new to me. During my time as a Director of Family Life in Dallas, I not only recommended online marriage preparation courses from The Marriage Group to the couples that needed it, but also developed a close working relationship with the amazing group of professionals behind the courses.
I would like to reflect on what it meant for me, as a Director of Family Life, to collaborate and partner with a group of people who share the same values and passion for marriage ministry.
Often, Family Life Directors at the parish and at the diocesan level are faced with challenges from couples, such as, "My fiancé is in a different country/city/region and we can't attend the parish/diocesan marriage preparation course," or, "We work opposite schedules, so our work shifts won't allow us to attend a marriage preparation class at the same time." And then the big question coming from these couples is… "What can we do?"
This is when we as ministers in the church need to look at the reality with a different set of eyes, and look beyond the traditional methods and programs to offer new and innovative options to people who otherwise may feel that the church is not responding to their needs. Online marriage preparation is that option and The Marriage Group has been doing this — successfully — for the last 10 years!
It is my hope that my experience in a diocesan office will help other Family Life Directors to realize that, as ministers, we are called to spread the Word of God to everyone and in every situation, even if that means trying new methodology.
Here are some learnings of my seven years as a Director of Family Life:
The Marriage Group and the online marriage preparation courses helped me as a Director of Family Life in a Diocese to reach out to those couples that, for so many different reasons, could not attend the diocesan sponsored marriage preparation initiatives. I was so glad to be able to offer an alternative to those couples who were struggling with issues like distance, time conflicts, changing work shifts, etc.
The content of the online courses for marriage preparation is to the level that I was expecting and more. I was very satisfied with the information presented to the couples, and I was at peace knowing that even if those couples were not able to attend a live marriage preparation event, they were still receiving great formation through the online experience. The optional Natural Family Planning course is excellent and it offers a great introduction of the Church's teaching on how to achieve/postpone pregnancy and about the true meaning of human sexuality.
The Marriage Group worked closely with me in putting together a personalized web page for the Diocese of Dallas that welcomed the pastors, the marriage coordinators and the couples every time they accessed the online courses. This personalized experience gave people the confidence that they needed; they realized that this course was not only "approved" by the diocese, but also recommended to couples who were experiencing special circumstances. The personalized experience also included a certificate that looked exactly like the certificate that the couples who attended the diocesan marriage preparation event would receive.
Some pastors and even some parish leaders asked me, "How can I make sure that the couples doing online marriage preparation are actually doing it and not just lying to me?" My answer was, "How can you make sure that the 50-60 couples that attended your last diocesan retreat for marriage preparation really paid attention and participated fully in the course?" Online learning has many advantages:
A more comfortable learning environment (the couple choses where and when they access the course)
Convenience and flexibility (the couples that are separated by distance can access the courses and discuss the materials at their convenience)
More interaction and more ability to concentrate (couples can discuss the topics provided and read the content as many times as they want without distractions).
These are only a few of the many positive experiences that I had while working with The Marriage Group and the online marriage preparation courses and these and much more are what I hope to bring into the conversations that I would love to have with you, my fellow leaders in marriage ministry.
I am convinced that our faith process is a spiral that takes into consideration our past to bring us into the future with a renewed energy. That is exactly what I am offering to you now in my new role at The Marriage Group. I offer you my experience as a Family Life Director to become the platform from which you can project your ministry efforts into the future; use it, take what you need and what is useful to you and leave the rest!
I will be happy to talk to you about these experiences and about the challenges and joys that you encounter in your ministry. Please know that I'm here to walk with you and to be your companion in the journey.
In Christ,
Claudio Mora
https://themarriagegroup.com/wp-content/uploads/2019/06/the-marriage-group-welcomes-claudio-mora.jpg
500
1500
Claudio Mora
https://themarriagegroup.com/wp-content/uploads/2019/11/themarriagegroup-web-logo.png
Claudio Mora
2019-06-10 23:57:38
2022-01-20 15:49:10
The Marriage Group Welcomes Claudio Mora to its Team